Honeycomb Sponge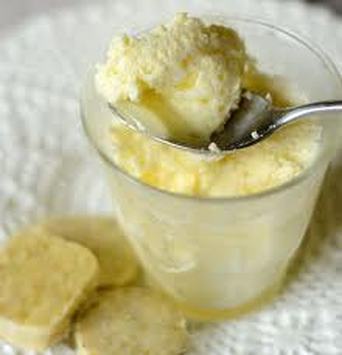 This old fashioned dessert deserves to be served up again. This recipe is the basic vanilla flavoured version, but it can be made in almost any possible flavour - lemon, any fruit of your choice, chocolate, coffee or even amarula. Depending on the amount of liquid in your flavouring the gelatine should be adjusted accordingly. Alcohol based flavourings also require more gelatine than the basic recipe.
This dessert is ideal for summer, light and fluffy, and can be dressed up or down. Individual portions could be served in ramekins or turned out and garnished for a real cheff's delight. Serve with custard or a coulis to match your flavour.
---
Ingredients:
1 lt milk
20 ml gelatine
250 ml sugar
4 eggs, separated
5 ml vanilla essence






_____________________________________________________________________________________

Method:
Dissolve gelatine in a little water.
Bring milk to the boil.
Beat egg yolks and sugar together, add gelatine.
Add a little hot milk to egg mix and stir well.
Add egg mix to hot milk whilst stirring constantly.
Heat until mixture thickens taking care not to boil.
Allow mixture to cool slightly.
Beat egg whites until stiff peak stage.
Incorporate egg whites into mixture.
Pour into serving dish or individual ramekins.
Serve with custard or coulis your choice.