Pizza Dough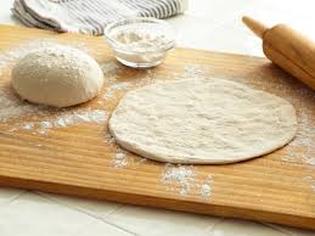 Pizza is certainly a fouvorite in every household - especially the children love a good pizza. Making your own pizza bases is a very rewarding excercise. They are easy and fun to make and you can decide wether you like them thick, medium or thin.
Making them at home also gives the children the opportunity to design their their own unique pizza's with all the toppings they love.
This recipe is easy and yields four medium thick, medium sized bases. After pre-baking them they can be frozen for whenever needed.

---