Ria's Roasted Lamb's Neck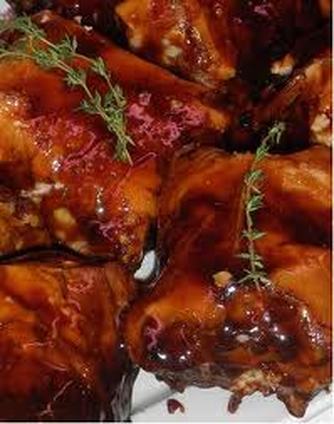 It is seldom that a single dish remains so vividly in my memory that after years I can still almost smell and taste it. Ria Burger's roasted lamb's neck is one of those dishes that I can only describe as a gastronomic moment!
The necks where served whole - half a neck per person - and slow-baked in the oven to absolute perfection. Nothing fancy, no weird herbs and spices - just honest good flavoursome cooking at it's absolute best.
The necks were soft and tender, super succulent and beautifully browned with a deep and rich sauce.
Serve with mashed potatoes and vegetables of your choice - just be sure to have an extra portion or two because your guests will definitely ask for more.
This recipe yields four portions.
---
Ingredients:
2 lamb's necks, cut into half
2 large onions, chopped
4 carrots, cut into rings
2 cloves of garlic, finely chopped
10 ml mixed spice
fresh sprigs of rosemary
salt and pepper to taste
250 ml water


_____________________________________________________________________________________

Method:
Coat a casserole or roasting tray wirh a little oil. Add chopped onion and carrots.
Season lamb's neck with spice, salt, pepper and garlic. Add sprigs of rosemary.
Place neck onto onions and carrots and add water. Cover and bake in preheated oven at 160°C for 2½ - 3 hours.
Remove lid for last 30 minutes to brown the meat.
Remove necks and keep warm. Strain juices and thicken with a flour paste and butter - adjust seasoning if necessary.