Willemien's Microwave Chocolate Cake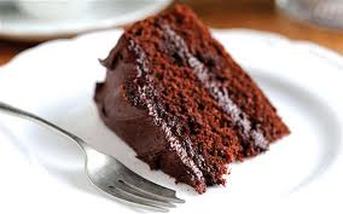 This cake is as easy as can be with a rich chocolate flavour and a lovely moist texture. The oil in the batter also helps to keep it fresh and moist for a few days if stored properly. The cake mix also works well for chocolate cupcakes.
Microwave recipes are usually fast and easy, but often lack the taste and texture of conventional baking methods. This recipe however is a very successful microwave recipe.
---
Ingredients:
250 ml flour
250 ml sugar
60 -90 ml cocoa (yout choice as to how chocolaty you want it
2,5 ml salt
20 ml baking powder
62,5 ml cooking oil
250 ml lukewarm water
2 large eggs (room temperature)
5 ml vanilla essence

Chocolate butter cream icing:
250 gr icing sugar
100 gr soft butter
60 ml cocoa
45 ml warm milk/water
5 ml vanilla essence
_____________________________________________________________________________________


Method:
Sift flour, sugar, cocoa, salt and baking powder together.
Mix water, oil and vanilla essence. Add eggs and beat well.
Add egg mix to dry ingredients and mix well.
Prepare a microwave tin with a layer of baking paper at the bottom and Cook 'n Spray on the sides.
Bake for 7 minutes at high in microwave.
Leave in microwave for 1 more minute before opening.
Let it cool completely before turning out.




Mix icing sugar and cocoa well. Add butter, vanilla essence and milk/water and whip together till very light and creamy.
Fill piping bag and decorate cake or cupcakes.
This icing mix is enough for a large two layer cake or 18 cupcakes.