Individual Fish Pies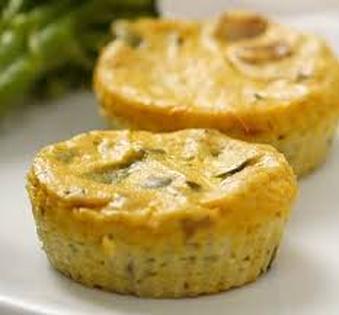 Quick and easy and really delicious. This recipe is ideal for a light lunch, an easy supper or a starter for a dinner party.
Smoked snoek makes an excellent main ingredient, but any cooked fish also works well.
Served with a green salad or garnished well with watercress can turn it into a lovely dish or starter.
Bake it till just set and still moist. It can be baked in advance and gently reheated before serving. It also freezes quite well.
---
Ingredients:
700 gr smoked snoek (or any other cooked firm fish)
1 onion, finely chopped
2 cloves of garlic, crushed
1 red sweetpepper, chopped
40 gr butter
250 ml cheddarkaas, grated
3 eggs, hardboiled and grated
5 ml fish spice
60 ml flour
2 kp milk
3 eggs
____________________________________________________________________________________


Method:
Fry onion, garlic and pepper in butter till soft.
Flake the fish in a mixing bowl and add cheese, hardboiled eggs, fish spice and flour.
Beat eggs and milk and pour over the fish and gently mix through.
Grease a pie dish or individual muffin pans and fill with the mixture.
Bake at 180°C for 30 minutes untill golden brown.
Let cool slightly before turning out.