Toffee Sauce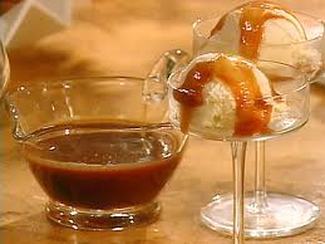 Very easy and delicious. It is really a good recipe to have for those unexpected occasions where you have to whip up a quick dessert.
It should last in the fridge for a good three or four days, depending on the freshness of the cream. Chances are you would have eaten it all long before then - it is rather irresistable.




Ingredients:
225 gr butter
250 ml brown sugar
250 ml cream
5 ml vanilla

Method:
Place butter, sugar and cream into a pot and bring to the boil.
Reduce heat and simmer for a minute or two until it thickens slightly.
Add vanilla, stir well and allow to cool, or serve hot as required.
---