Leg of Goat wrapped in Caul Fat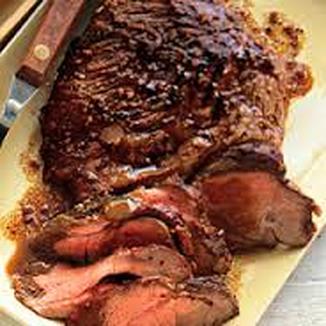 Chevon - Capretto - Cabrito - Katsikia - whatever name you prefer, goat meat is certainly one of our favourite meats when we want something very special. All the misconceptions about goat meat aside, there is nothing to beat the tender, succulent and flavousome meat of a young goat wether. No wonder it is the most widely consumed meat in the world!
Deboning a leg or shoulder of goat, wrapped in sheep's cual fat is something truly delicious. The caul fat seeps into the meat whilst roasting and adds extra flavour and keeps it moist and succulent. This is the ultimate Sunday lunch centrepiece.
Butterflied and wrapped makes it very suitable to do on the braai - the end result will certainly exceed all your expectations.

---