Sago Meringue Pudding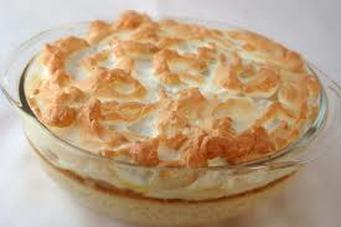 This is a far cry from the boarding school version that we all dreaded. It is absolutely delicious and the meringue gives it a nice textural twist. Served as a large pudding it is ideal for the family dinner. Baked in individual ramekins make them ideal dinner party desserts - they are quite elegant served individually.
---
Ingredients:
1lt full cream milk
15ml butter
60ml sago
1 pinch of salt
4 egg yolks
5ml vanilla essence
30ml sugar

4 egg whites
5ml vanilla essence
¾ cups sugar





_____________________________________________________________________________________

Method:
Place sago, butter, milk and salt in a pot and leave to soak for 10 minutes.
Heat slowly and bring to a gentle boil, stirring constantly until sago is translucent, about twenty minutes.
Beat egg yolks, vanilla and sugar together.
Add some of the sago mixture to the beaten egg mix and mix well. Add this mixture back with mixture in pot and mix well.
Pour this mixture into a baking dish.
Beat egg whites and vanilla till peak stage, fold in the sugar.
Spoon this meringue over the sago.
Bake in a pre-heated oven at 150°C for 25-30 minutes until golden brown.
Switch off the oven, but leave the pudding inside without opening the door.
Remove from the oven when ready to serve.